Last modified on 2015-05-18 04:01:21 GMT. 9 comments. Top.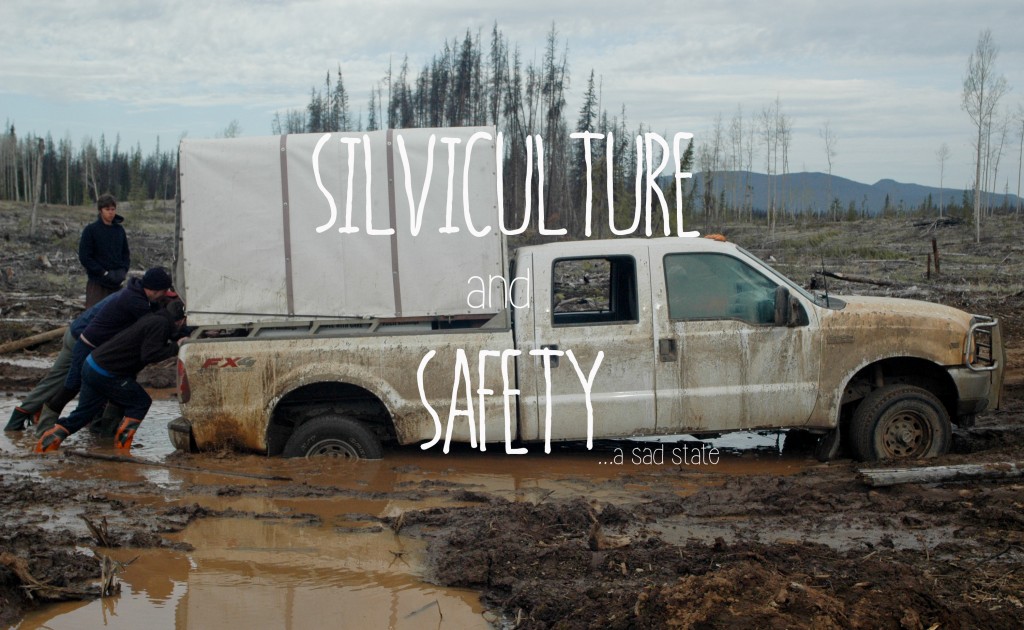 In eight years working in Silviculture, I have been struck by lightning, been driven off loggings roads, almost collided with logging trucks at least three times, been put in compromising situations and felt my life or my well-being in danger countless times. Add to this the fact that I've known of a least six or seven deaths, several severe injuries(including someone who can no longer walk) and have witnessed numerous blatant health and safety violations.
Forestry in general is a boys club and a club of hard people with hard attitudes. Yet Silviculture is made up of a diverse grouping of locals, hipsters, hippies, university kids and international travellers. Why then do the hard attitudes regarding health and safety transcend the boundaries of Forestry into the collective psyche of Silviculture workers? I am going to argue that an unaccountability amongst workers, married to an unaccountability and selfishness amongst tree planting companies leads to a situation where our lives are needlessly put in danger.
"All it takes is one great supervisor to have a major impact on safety awareness."
I worked for the same tree planting/forestry company for my first six years. They were/are one of the largest Silviculture companies in British Columbia. They sit on Provincial safety boards and have pioneered many of the safety accords that are currently in place meant to protect workers. Yet the juxtaposition between these facts and the reality on the ground is laughable. Foremen driving high, supervisors working people beyond the point of exhaustion for monetary gains, cooks threatening the health and physical safety of workers, untrained people using dangerous equipment, foremen being told to run trees alone at 11pm in the dark, etc. The problem, which will be illustrated in the next paragraph is one of power being exercised from the top down(ie: where the worker exercises no control over his or her own safety).
The Good(ish):
I once worked with a woman named Sarah. She was the company checker and she had no qualifications, no training and little experience in the bush. Our company had mandatory training for heavy equipment and the fact that she passed and was allowed to drive equipment was a shock to all. Long story short: while climbing a hill on a quad, Sarah reached the peak and instead of braking, hit the gas. She flew off a cliff, the quad rolled over her and snapped all the ligaments in her knee, crushed her kneecap and her head narrowly missed a large rock. This was complete and utter incompetence within a company who knew she had no place on that mountaintop. Why am I labelling this as good? Our response was perfect. Sarah was stabilized while two people drove to camp and returned with the level three first aid respondents. Sarah was c-spined, loaded into a truck and rushed 175 km to the nearest hospital. Everyone had a role and they knew what it was, even those with little or no training.
The Bad:
I honestly have too many negative stories to share. I will limit them to a paragraph. First of all, read my story about Thomas, the cook from hell. Thomas threatened workers with physical abuse, violated numerous healthy and safety codes and was never fired by my company. Next, read my story about being struck by lightning. The lightning was obviously out of everyone's control. However we were called "pussies" by upper management for quitting our day early and our supervisor at the time did not believe we were struck. He thought we made it up to get out of work. This same supervisor also had our camp work a 17 hour day in 33 degree heat with no water supply. Lastly, I returned to work a small contract with this company two years ago. I was horrified when I learned that the supervisor was having his foremen leave camp at 9pm to quad in trees alone! My foreman was out at 10pm alone on a rainy night and flipped his quad over up a nearly vertical embankment! How could any of this occur if it were not for a complete and utter lack of safety culture amongst ourselves or the fear of repercussions?
As dire as these examples may seem, it isn't hopeless. In fact all it takes is one great supervisor to have a major impact on safety awareness. For my first four years in the industry, I worked under a particular supervisor. This man was incredible given the circumstances described above and although the issues I have brought up existed under his supervision, his focus on particular aspects of safety have had lasting effects. Every two weeks a meeting would be held with the entire camp where the issue of driver safety would be pummelled into our heads.
"We did not speak up because we were comfortable."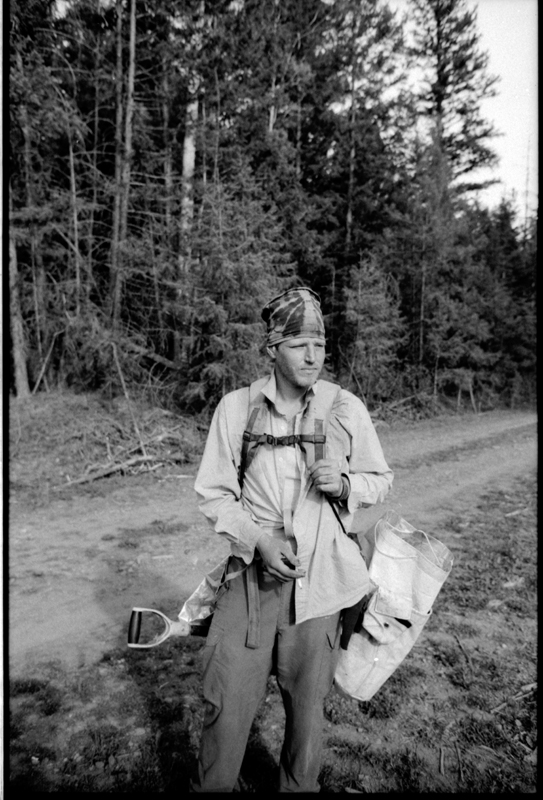 When Christine Benoit-Belisle was killed in a car crash in 2008 a few kilometres from our camp, a meeting was held that night and the situation discussed at length. Those events remained in our consciousness and four years later, in another part of the province and with a different company, those who were touched by that supervisor's message have continued to stand up for road safety. This includes calling people out when the rules are broken. This is the importance of empowerment from the bottom up.
I do not want to argue in this piece that the solution to poor health and safety attitudes is government legislation. The reality inherent to this industry is that it can be dangerous. There is little to remove the danger inherent while working in the Canadian wilderness. Legislation only makes accomplishing work tasks more difficult and it results in companies and workers bending the rules. Likewise, the emphasis should not be placed solely on Silviculture companies. As Silviculture workers, we need to hold ourselves accountable and we need to hold the companies we work for accountable.
Conclusion:
The Right to Refuse Unsafe Work is our best friend. But workers are afraid of being fired and no one is ever held accountable. Silviculture workers need to talk about these issues amongst themselves freely and then stand together. My negative stories all took place within one company and a company who outwardly prides itself in its culture of safety. However this is an industry-wide problem. We did not speak up because we were comfortable and because we did not know any better. We did not want to go to a new company and lose our friends and we did not know that another world existed outside of ours. It took a strong voice that made us realize that we had been silent for so many years and had put our lives at risk for no justifiable reason. When money, deadlines or incompetency result in our being placed in compromising situations, we need to recognize these things and stand up for ourselves. Safety should ideally begin with good leadership but should then be spread from the bottom up. Don't expect your company or the government to have your best interests at hand. Instead you need to learn, adapt and speak up. This isn't about blaming the victim, this is about workers standing up to shady and dangerous practices amongst ourselves and the companies we work for.
Do you have a story about safety and tree planting? Share it in the comments below!
Last modified on 2014-07-11 21:36:57 GMT. 0 comments. Top.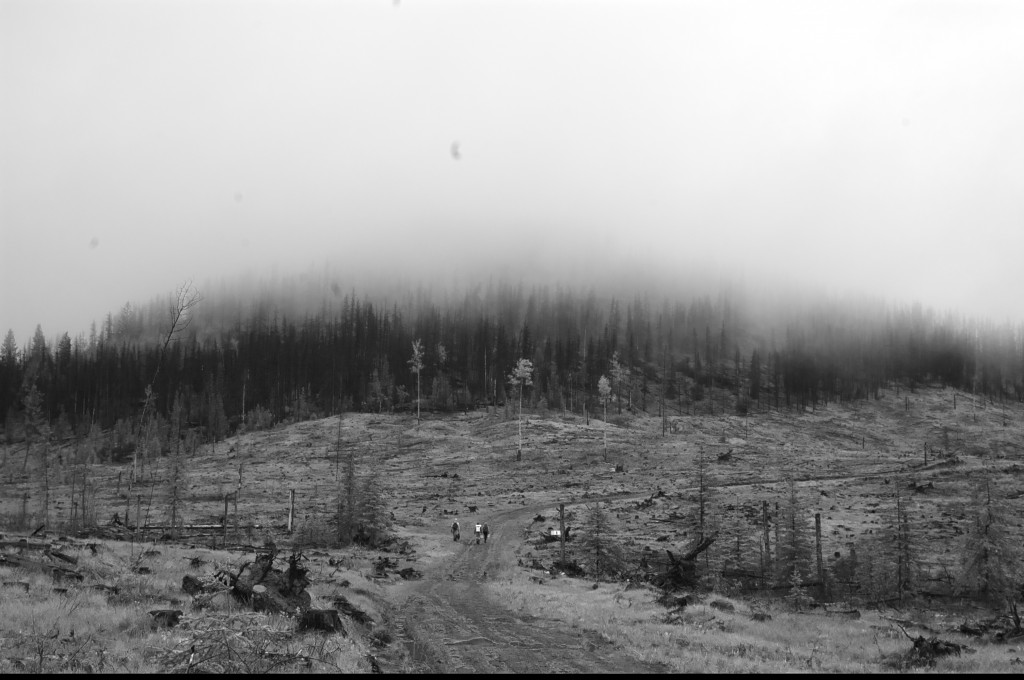 Lightning struck

 and I counted: "one, two, three, four…" BANG! 
I recently wrote a story for the blog Shut Up And Plant about the time in which myself and 3 other planters were struck by lightning. The story highlights one of the little known or talked about dangers within the field of Silviculture and details the important lessons learned from coming so close to death. The reality, as you will read, is that I learned very little. To read this tree planting story on being struck by lightning, jump on over to shutupandplant.ca by clicking here: What I Learned Getting Struck by Lightning.
[soundcloud url="https://api.soundcloud.com/tracks/77042259″ params="color=ff5500&auto_play=false&hide_related=false&show_comments=true&show_user=true&show_reposts=false" width="100%" height="166″ iframe="true" /]
Last modified on 2014-05-21 14:34:55 GMT. 1 comment. Top.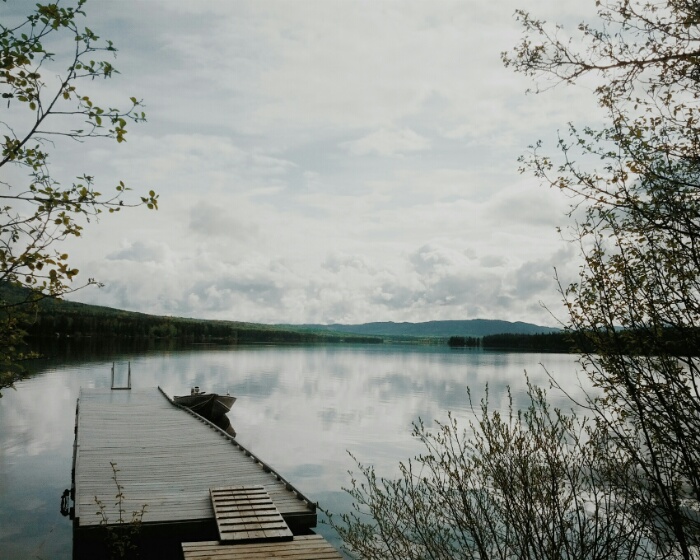 It has been a strange return to planting this year. If I had any advice for planters during the off season it would be to join a gym! Though not without its discomforts, I have found the start to this season to have been a lot easier than years past. In terms of mental health, it has also been a banner year of sorts. However the aches are still there, the work is still hard and the days can be long. Today it rained all day and tomorrow will as well. We are working a contract that requires a lot of kicking(you kick the hole your tree is in to seal it) and my feet were bloody at the end of the day. Funny how the mind tends to forget things like that during the off season…
It is interesting to note some of the differences between companies. For 6 years I worked almost exclusively out of bush camps with the occasional contract out of a motel. Sometimes we camped 150-200km away from the nearest paved road. Yet this year and last with this new company has certain differences. Although we have been in tents, our camps have been beside a bar, at a lakeside fishing resort and a motel. I've realized that there are planters in this company who have never experienced the particularities of bush camps. These particularities include frozen water supply and pipes, gathering next to industrial heaters in the mess tent for warmth, the fear of leaving any food in your tent in case of bears, crazy locals bringing guns into your camp, shower trailers(that mostly do not work) and the yellow school bus transformed into a kitchen.
Last modified on 2014-05-30 18:59:15 GMT. 0 comments. Top.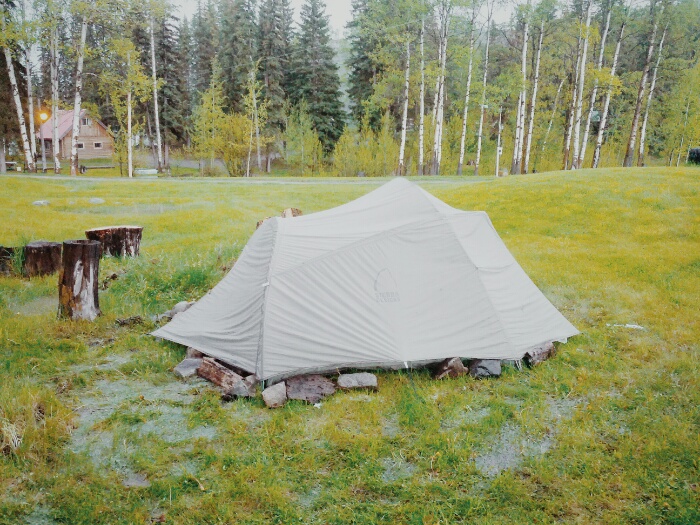 What were you doing on the evening of May 28th? I was digging trenches and damming a river to try and outflank and outmaneuver a lot of water. Tree planting is fun.
Last modified on 2014-05-14 18:54:59 GMT. 1 comment. Top.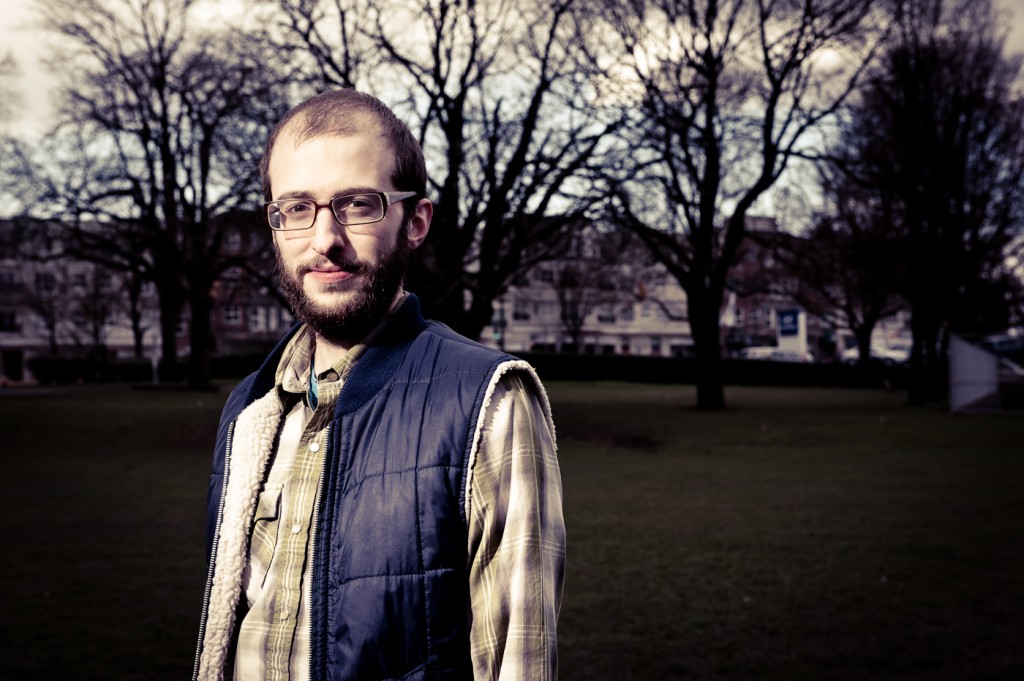 I received this email from PK at King Deluxe records and as a fan of Blocktreat, I thought I would pass along this wonderful idea.
Back in 2007 we started collecting treeplanting tunes, searching high and low for for classic depictions of silviculture, which we knew there were plenty of.  We also recorded some new ones.  What we ended up with a year later was Hi and Ho, We Plant Trees, still freely available here: Hi and Ho We Plant Trees.
All told it's been downloaded roughly 150,000 times.  Which was a surprise, I thought it would just be a quirky little album for fellow planters, but it ended up as the most popular batch of songs Peppermill Records ever put out.

The inspiration partially came from Planter's Punch, a cd from many years earlier.  Now it's been another six seasons and some of us thought it was time to tap into the mind of the baller once again. But now with a hip-hop theme. Brandon Hoffman, aka 

blocktreat

 

has constructed six different instrumentals for people to download, and then spend the summer rhyming over.  Grab them from here: 

http://kingdeluxe.ca/cream/blocktreat_beats.zip

You have till Fall to come up with your verse, which you can write down or record, and send to

pk@kingdeluxe.ca

.

Of course it would be great to hear them recorded, even in low quality is fine, if it's awesome enough we'll hook you up with a studio in your neighbourhood.  But if you'd rather have a more skilled MC rap out your planting poetry, we may be able to arrange that as well.  Anything's possible.

Including producing your own beats.  If anyone wants to make a song from scratch we're open to that as well.  As long as it's quality enough to sit comfortably next to the others.

And if two people submit exceptional vocals for the same instrumental, we can have a new beat made for one of them, so don't be shy.

All tracks will be professionally mastered as well.

We're not sure yet exactly how this collection will be released, or how long it will take to finish, but we'll make sure people hear it.
Last modified on 2014-05-06 17:19:53 GMT. 1 comment. Top.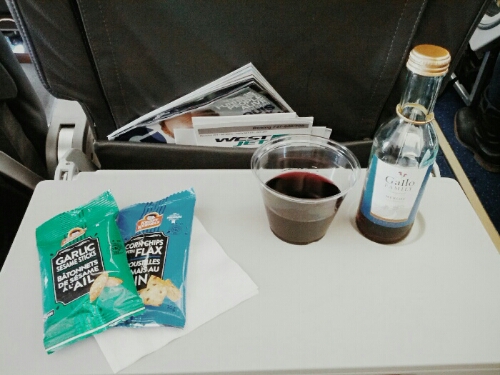 It is almost too cliche to mention, but I seriously think my plane hit a pothole leaving Montreal. I am in the plane right now, my first of three before taking a Greyhound for six hours tomorrow. I always forget that my method of travel borders on insane. That is to say, so many of the people I work with in British Columbia have only to worry about a 45 minute flight or a six hour Greyhound to their destination. I have nine hours of flying, an overnight stay at a friends house and an early bus from Prince George to 100 Mile House. On top of that, I have to figure out how to kill another four to five hours while I wait for my foreman to pick me up.
Leaving this year has been hard. I have someone back home I am really going to miss and although two months and a bit is not a long time, it did not make it easier to say goodbye. From a more pragmatic perspective, there are little things that I am dreading. It snowed yesterday where I am going to work. I don't want to wake up at 6am every morning. I'm scared of the cold rain. I hope I make enough money this year to pay off my debts and go to Europe and pay for school. This job brings up anxieties about things that are out of my control. You can work hard but so much is out of your control. Maybe that is liberating in some way, to have control taken away from you?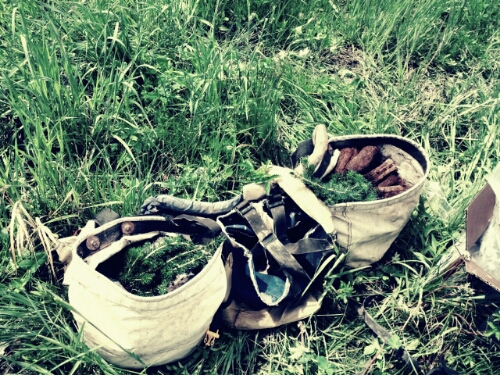 The hardest question to answer when I was filling out my Graduate School application was "why are you studying in this field?". My answer, though not disingenuous, was made up; I couldn't think of how to answer a question fundamental to my future. Likewise, why do I keep going back tree planting? Is it for the lovely banter of the Westjet flight attendants? Is it to escape reality? The money? The people? It is probably a combination of all of the above. We are programmed to think in absolutes and we think that everything needs some essential answer. I keep trying to figure out what brings me back to this hell every year and no one answer will suffice.
The truth is that this is in part an escape and there is something to be said about doing something that no one thought you'd be able to do; to having near death experiences and meeting fucked up people and getting into fucked up situations and working yourself to exhaustion. That this is perhaps a needed break from reality.
Tree planting is my "limit-experience", that experience that brings me close to some unknown part of existence which allows me to become my own person. Nothing helps you understand your true self than coming close to death or experiencing moments that are nothing short of miserable. Planting has been a wonderful thing for me, do not let the mood of this post make it seem otherwise.
But it is probably all about the money.
Season Eight – Tree Planting